Auto Accident Chiropractic in St. Petersburg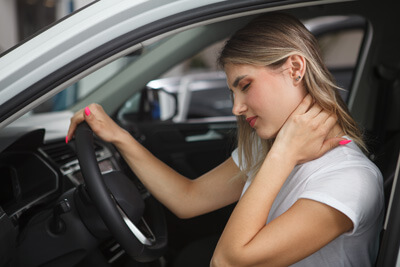 Were you in a car accident? Our practice is here to help. In addition to standard chiropractic care, Welcome Home Family Chiropractic & Wellness Center offers chiropractic care to those who have recently suffered a vehicle collision.
Even small accidents are capable of big damage. The longer an injury is left alone, the more likely it is to lead to degeneration and arthritis. We are here to help detect misalignment in your spine and give you the specific chiropractic care your body needs to fully heal.
Learn more about Dr. Desulme's approach to auto injuries and what he might be able to do for you.
NEW PATIENTS

Why Chiropractic Care?
All too often, we see victims of automobile accidents make the mistake of assuming they are fine. Immediately after a collision, the body is so full of adrenaline that it is unable to feel sudden pain or discomfort. It is for this reason that it is important to seek help as soon as possible.
Car accidents are one of the few times in life that the body is met with intense acceleration, followed by intense de-acceleration. Unfortunately, this tends to lend itself to spinal misalignment or herniated and slipped discs. With this type of injury, one or more of the fluid-filled discs located between the vertebrae become forced out of place due to the impact of the accident. This can even cause a change in the curvature of the spine altogether, resulting in further injury.
Even if you feel that your pain isn't severe, it's a good idea to get a thorough chiropractic evaluation. Many musculoskeletal injuries such as whiplash do not cause extreme pain right away. These types of injuries are the precursor to degeneration and arthritis. Chiropractic care is a natural approach to improving minor to severe complaints before they worsen. The quicker you get in to see us, the better.
We are here to help realign your spine and keep you healthy for years to come!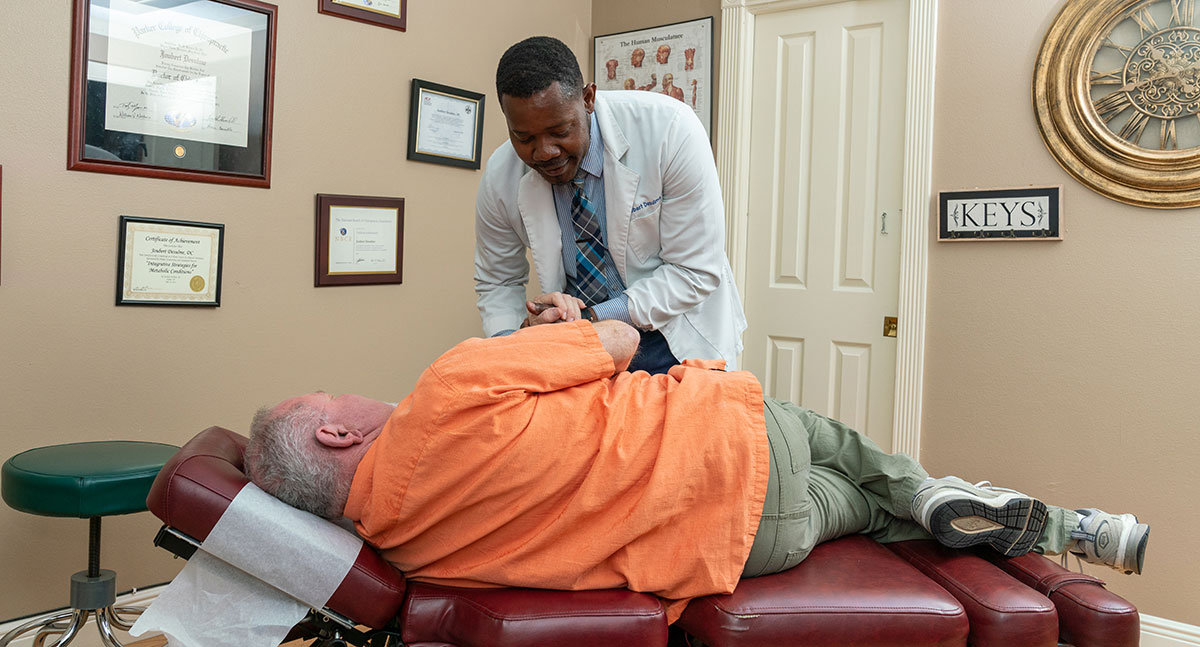 Your Recovery
Your recovery is entirely dependent on your unique needs. When you come in for your initial appointment, Dr. Desulme will get to know you and ask about your vehicle collision. He will then ask to see any X-rays or MRIs you might have from prior medical care.
After your complete chiropractic examination, Dr. Desulme will combine your results with your diagnostic imaging. He will then use this information to design a care plan that is right for you. Frequency and duration of care varies per patient.
Make An Appointment
Our practice is here for your auto accident injury needs. Why wait? Contact us for more information and make an appointment. Insurance accepted.
CONTACT US

Auto Accident Chiropractic St. Petersburg FL | (727) 317-5738