Chiropractic Care
Chiropractic care is a safe, natural health care alternative. It focuses on the health of the central nervous system, better known as the brain and the spine, and how it impacts the body as a whole. As the central nervous system is responsible for all bodily communication, misalignment leads to interference – ultimately, resulting in a wide range of pain and discomfort.
Welcome Home Family Chiropractic & Wellness Center is dedicated to helping you feel better and helping you live your life to the fullest through individualized care. Dr. Desulme has the knowledge and expertise to keep your brain and your spine aligned and happy.
Learn more about care and why this alternative approach to wellness may be right for you.
NEW PATIENTS

How It Helps
Chiropractic care is a natural way to improve your quality of life without drugs or surgery. Patient comes to us with varying complaints, including:
Neck pain
Back pain
Shoulder pain
Headaches
Migraines
Extremity numbness and tingling
Digestive issues
Poor sleep
When you first come in to see us, our goal will be to get you out of pain. Once your symptoms have decreased or subsided, we will then move you into wellness care to be sure you stay aligned and well. Frequency and duration of care depend entirely on each unique patient.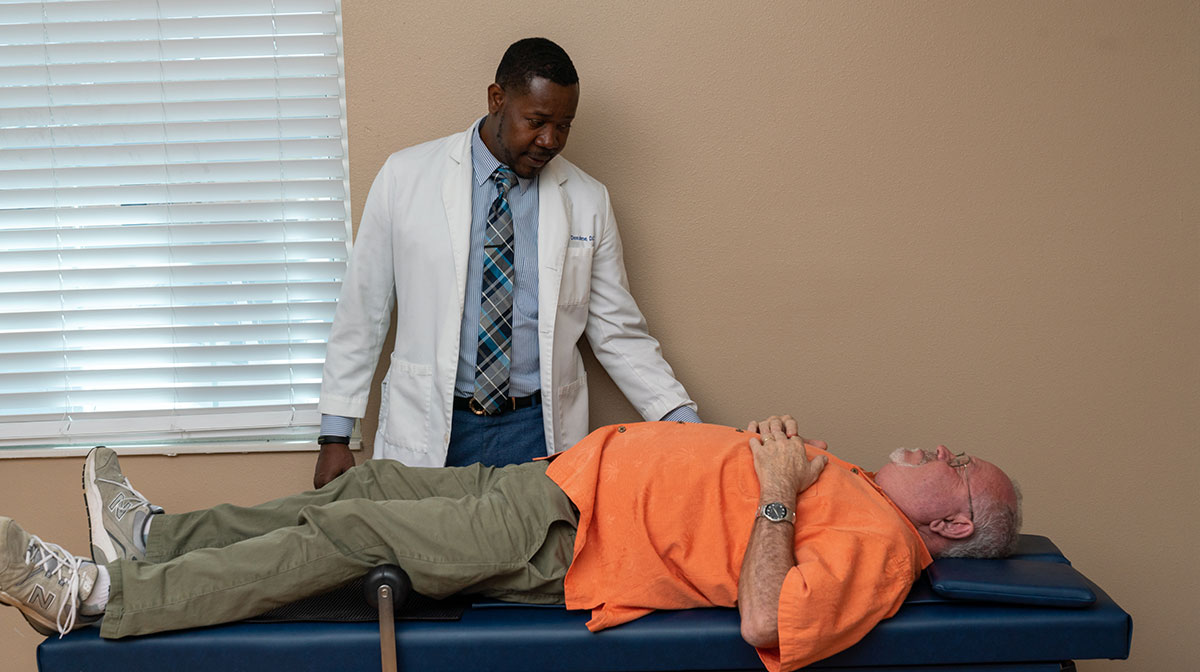 Our Approach
Dr. Desulme understands that no two patients are the same. Our approach to chiropractic care is not one size fits all, but it is personalized to meet the needs of the patient at hand. Dr. Desulme uses nine different chiropractic techniques to adjust his patients according to their condition and level of comfort. These methods of adjustment include Activator Method®, Diversified Technique, Thompson Technique, and Myofascial Release.
It is important to us to stretch our patients in preparation for their adjustment. It allows your muscles to relax and better receive repositioning. Rest assured, each of our approaches to chiropractic adjustments are safe and gentle.
Get Started Today
With us, you will receive the chiropractic care you need to thrive. Contact our practice for more information. We are glad to help you get started today!
CONTACT US

Chiropractic Care | (727) 317-5738