Rehab Exercises in St. Petersburg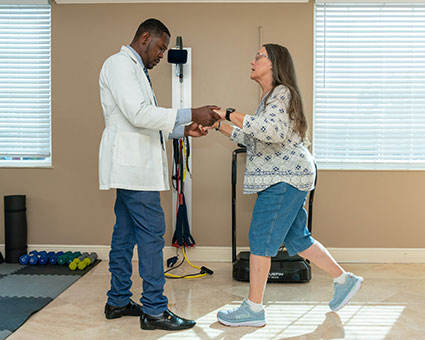 In addition to sports injury care, Welcome Home Family Chiropractic & Wellness Center offers rehabilitation exercises to support your chiropractic adjustments.
Our approach to physical rehabilitation includes restoring strength, endurance, and flexibility to your body after suffering loss of function. We not only hope to make you stronger and increase your range of motion, but we hope to build a firm foundation to hold your chiropractic adjustments.
We understand your pain. Dr. Desulme is here to help alleviate your discomfort and move you into wellness care as soon as possible. Learn more about our approach to rehab exercises and find out what we can do for you!
NEW PATIENTS

Our Procedure
When you come in to see us, we will have you fill out brief paperwork to give us an overview of your health history and current condition. From there, Dr. Desulme will review your existing X-rays or MRI imaging and perform a complete examination. He will then use this information to create a plan of care that meets your specific needs.
Our practice is home to a variety of physical rehabilitation services, including but not limited to:
Ultrasound therapy
Therapeutic exercises
Kinesio® Taping
Wobble board exercise
No matter your condition – we have something for you! We are here to get your spine functional through chiropractic care and give it the additional support it requires to maintain position. One or more of our approaches to rehab may be that extra push your body needs to heal and heal fully.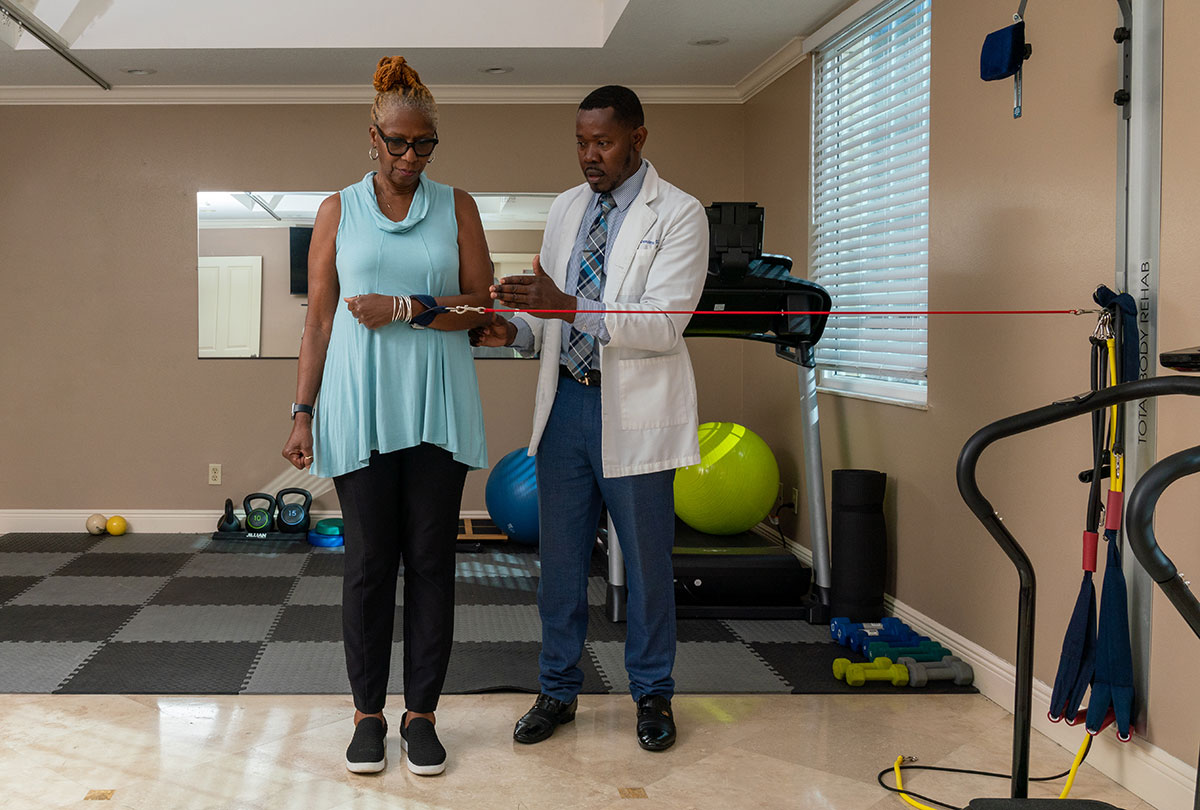 Better Posture, Better Life
We see patients of all kinds. From post-surgical needs to daily discomfort, our practice has you covered.
Dr. Desulme stresses the importance of perfecting posture. In this day and age, most people spend a lot of time at desks and computers. This results in slouching and, in more severe cases, aggressive curvature of the spine. Our rehab exercises are designed to strengthen your back muscles, allowing improved posture and increased comfort.
Book Your Visit
Dr. Desulme is well-versed in physical rehabilitation. He has the knowledge, skills, and tools to get you back to utmost health and wellness.
Today is the day – book your visit! Contact our practice for more information.
CONTACT US

Rehab Exercises St. Petersburg FL | (727) 317-5738