Sports Chiropractic in St. Petersburg
Our practice proudly provides chiropractic care and physical rehabilitation services to athletes of all levels. Here at Welcome Home Family Chiropractic & Wellness Center, we offer quality, effective sports injury care.
We specialize in treating muscle, bone, ligament, and joint injuries that result from wear and tear on the field. Dr. Desulme relies on several specialized techniques, including Myofascial Release Therapy, to address varying athletic ailments.
Find out more about our approach to sports injury care and how it might help optimize your performance and keep your body happy and healthy for years to come.
NEW PATIENTS

Benefits of Care
Unlike other methods of rehabilitation, sports injury care is focused on conditions that present themselves through athletic lifestyles. By directing our attention to the muscles, bones, and joints, we are able to assess your injury and employ various manual therapies, modalities, and exercises that are right for you.
Common ailments we treat include:
Back pain
Shoulder discomfort
Neck problems
Knee injuries
Dr. Desulme is committed to not only keeping you on the field, but, more importantly, keeping you powerful. He wants nothing more than to identify the underlying source of your discomfort and provide individualized sports injury care according to your needs.
A Common Myth
Too many athletes have the "no pain, no gain" mentality. Dr. Desulme is here to remind you that it is okay to recognize and address pain and discomfort. In fact, the earlier you acknowledge it and seek help, the more likely you are to fully recover and stay active on the field.
Athletic injury tends to require proper rehab to strengthen your muscles and promote the healing process. In the simplest cases, all it takes is intentional stretching exercises. Our practice looks forward to helping restore your range of motion and helping you do what you love comfortably.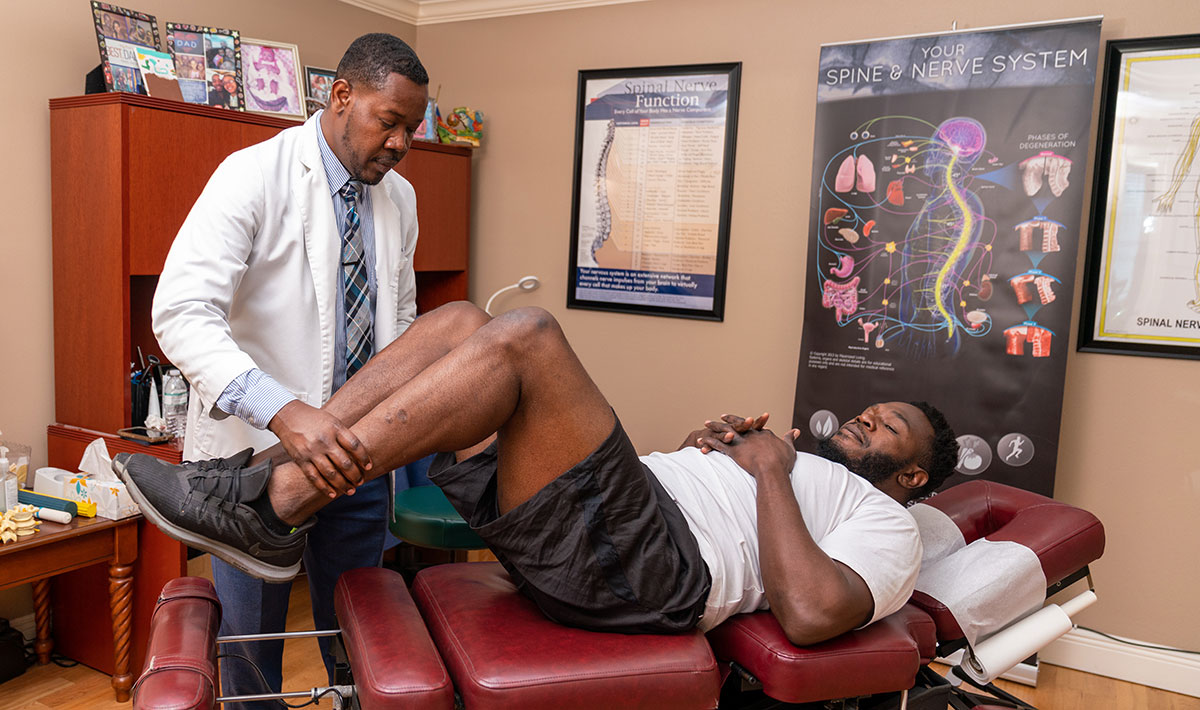 We Can Help
Not competitive? Not a problem. While many athletes we see are competitive by nature, we also work with those who participate in more casual athletics. From the general population to members of travel sports teams – we are ready and willing to help you return to your preferred daily activities.
When you come in to see us, we will do a complete examination to be sure you get the customized care your body requires. Be sure to ask any questions you might have for us. We are happy to help.
Schedule An Appointment
Now is the time to start healing. Join our patient community and feel better and stronger today!
Contact us to learn more about the athletic injury care we offer.
CONTACT US

Sports Chiropractic St. Petersburg FL | (727) 317-5738