We want to help veterans get the natural chiropractic care they need to feel and function better. Find out more!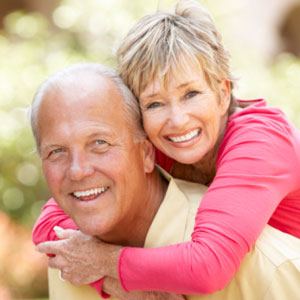 The Department of Veterans' Affairs (VA) is committed to delivering top-notch health care and medical advice to our valued veterans across the United States. However, we recognize that in certain situations, a veteran might not have access to a VA medical facility or a specific treatment they require. In such cases, veterans have the option to seek medical services from a community care provider.
If you're a veteran and find that the VA medical facilities in your vicinity are not entirely fulfilling your needs, community care could be a beneficial alternative for you. Let's explore the core aspects of VA's Community Care Network program, including its purpose, who can avail it, and how to connect with a community care provider.
Understanding What a Community Care Provider Is
A community care provider is a recognized health care collaborator of VA's Community Care Network (CCN) program. While VA operates numerous medical facilities, these might not always fully cater to the diverse treatment needs of a veteran.
Community care addresses this gap by broadening the health care alternatives for veterans, particularly those requiring a specific kind of treatment.
Like all VA medical facilities, a community care provider accepts VA insurance and maintains a high-quality standard. However, unlike other VA locations, individuals must first obtain approval to schedule an appointment. Not everyone fulfills the eligibility criteria for coverage at a community care provider. Each individual must evaluate their unique situation to determine if they qualify.
Determining Eligibility for Community Care
To qualify for a visit to a community care provider, a veteran must first be enrolled in or eligible for general VA health care. If that condition is met, they must also satisfy one of six additional eligibility criteria, which include:
The required medical service is not available at VA facilities
The veteran resides in a U.S. state or territory without a full-service VA medical facility
The veteran was eligible under the 40-mile distance criterion prior to the 2018 VA MISSION Act
The nearest VA medical facility has excessive driving or appointment wait times
A community care provider offers services in the best medical interest of the veteran
VA treatment services do not meet expected quality standards
A veteran only needs to satisfy one of these criteria to be eligible for community care. Providers approved by VA then become accessible options for veterans to use.
The Process to Request Community Care
Your primary VA doctor and you can jointly identify a community care provider who offers the services you need. At this stage, you can suggest your preferred chiropractic office if you have one. Alternatively, a VA staff member can make a recommendation based on your medical needs and circumstances.
This initiates the four-step approval process to secure an appointment with a community care provider. Thankfully, each step of this process is straightforward and usually demands minimal action from you. In most instances, VA liaises directly with the provider to convey your needs and address your requests.
Welcome Home Family Chiropractic & Wellness Center Is a Proud Community Care Provider
As a community care provider, we accept VA insurance and work closely with VA staff members to deliver high-quality chiropractic care to as many St. Petersburg and Pinellas county veterans as possible.
If you're interested in learning more about our chiropractic care and other natural health care services, please reach out to us at (727) 317-5738. You can also submit a confidential contact form if you need more time to collect your thoughts.